Orthodontics / Invisalign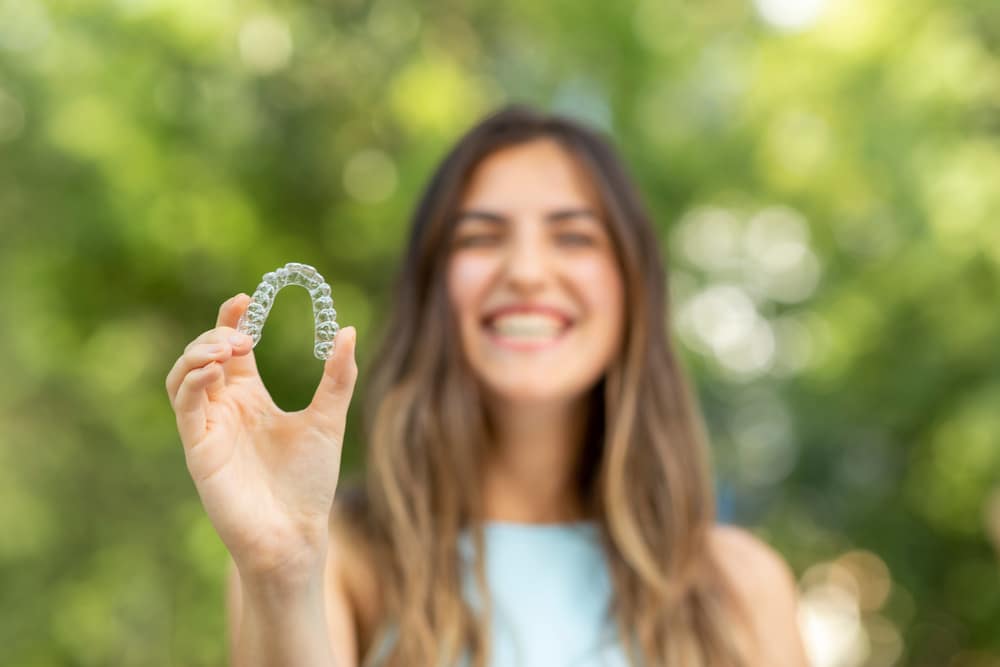 Choose Invisalign and see the results you've been dreaming of. We'll work with you to help you achieve your smile goals by selecting the best option for your budget and lifestyle.
Get nearly invisible teeth aligners that no one else will notice! Go to work, school, or the kids' sporting events and never catch unwanted attention for your orthodontic treatment. No one else will know!
Complete your treatment in months or even weeks! Traditional orthodontic treatment can last for years, but Invisalign can adjust your teeth quickly for incredibly efficient results.
Improve Your Smile With Discreet Orthodontics in Vacaville
Just because you're an adult doesn't mean you have to live with crooked, misaligned teeth you've had for years. Both teens and adults love our Vacaville orthodontics, especially Invisalign. This innovative orthodontic method offers you many benefits, including:
Practically invisible treatment using Invisalign
Quick results in as few as 10 weeks
Flexibility, as the aligners can be removed at any time
Simplicity, as you receive a series of aligners and wear each set about two weeks before changing to the next ones
Comfortable cosmetic treatment that doesn't involve any wires or metal
If you'd like to get started on your new smile soon, call the Center for Contemporary Dentistry today at 707-607-8063 for an appointment. You'll find our staff compassionate and easy to work with.
Invisalign Treatment Will Boost Your Confidence
There's nothing like rows of straight and beautiful teeth to give you new confidence, and there's no better way than Invisalign to get an even smile. Our office is a Platinum Invisalign Provider, so you can feel good about trusting your orthodontic treatment to Dr. Johnson and the rest of our experienced team. If you like, we also offer Invisalign aligners, which work in a similar way to Invisalign treatment.
When you come into our office for your initial consultation, here's how the process will work:
We'll perform a thorough exam to make sure you don't have any oral issues that would prevent you from getting orthodontic treatment.
We'll do a digital scan of your mouth and create a simulation of of your new smile so you can get an idea of what it will look like.
We'll discuss the details of your recommended treatment plan, including the timeline and the financial investment required. Correction of minor orthodontic issues can be completed in as few as 10 weeks!
On a limited basis, we also offer minor orthodontic appliances and space maintainers. Be sure to ask our staff about these options for you or your children.
If you're tired of crooked teeth, explore getting a new smile with orthodontics in Vacaville. Call the Center for Contemporary Dentistry today at 707-607-8063. You can also schedule an appointment online.