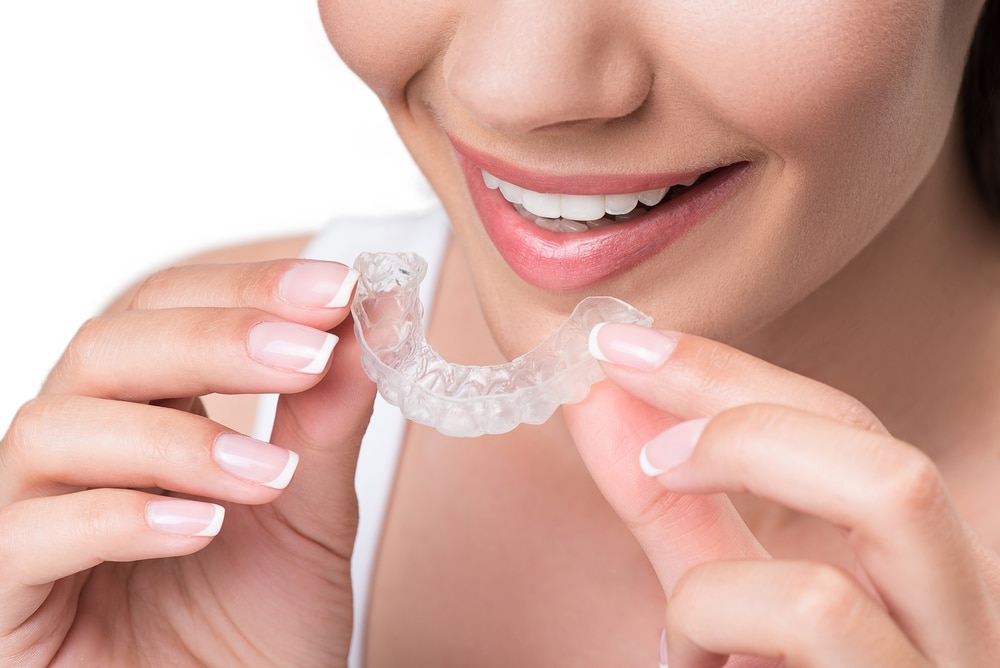 We'll create a wax model of your future smile, so you know what to expect. You can make changes, if needed, before treatment starts!
Select several cosmetic services at once to make over your whole smile. Get that confident grin you've always wanted!
Trust the expertise of Dr. Johnson. He has trained with some of the world's most skilled cosmetic dentists.
Protect Your Pearly Whites With Vacaville Mouthguards
You may think it's no big deal whether or not you wear a mouthguard during sports. However, the American Dental Association says that athletes without mouth protection are 60 times more likely to suffer dental damage than those who wear protection. That's one reason Vacaville mouthguards are so important. At the Center for Contemporary Dentistry, we offer a variety of custom mouthguards that can:
Protect your teeth during athletic activities
Help you avoid unnecessary dental emergencies
Help preserve your tooth enamel from the damaging effects of teeth grinding
Give you relief from jaw pain caused by TMJ issues
Don't put your beautiful smile at risk! Call us today at 707-607-8063 to make an appointment. Our office is conveniently located on Nut Tree Road in Vacaville, in the same building as the State Farm office.
Maintain a Beautiful Smile With a Custom Mouthguard
Everyone wants to be able to smile and show a full mouth of beautiful teeth. However, accidents and teeth grinding (also known as bruxism) can damage your teeth, causing both pain and a deterioration in your smile's appearance. Custom mouthguards can protect your smile and help you maintain a gorgeous set of pearly whites. Dr. Johnson and our team can supply you with several types of mouthguards depending on your needs. They include:
Athletic Mouthguards – If you or your child participates in sports, you need to wear a mouthguard, especially if the activity involves frequent changes in direction, the chance for contact with other players, or flying objects. A professional mouthguard fits better and provides better protection than one bought off the shelf.
Bruxism Mouthguards – Many people grind their teeth in their sleep without being aware of it. Over time, this grinding can wear down your tooth enamel and make you susceptible to tooth decay as well as pain. Restorative dentistry may even be necessary to repair the damage. Wearing a bruxism guard keeps your teeth apart and prevents harmful grinding.
TMJ Mouthguards – If you have TMJ problems, you may experience pain when opening or closing your mouth, a popping in your jaw, or even episodes where your jaw locks in place. With a custom-fabricated TMJ appliance, we can relieve tension on your jaw joints and help your jaw, face, neck, and shoulders relax.
You'll love how our digital scanners capture impressions of your teeth, so you can avoid uncomfortable trays with messy goop. In addition, we can also show you how bruxism and TMJ issues are affecting your smile. You'll get a clear 3-D view of your teeth to understand the level of damage to your mouth.
For Vacaville mouthguards from the Center for Contemporary Dentistry, call us today at 707-607-8063 for an appointment. You can also schedule an appointment online.