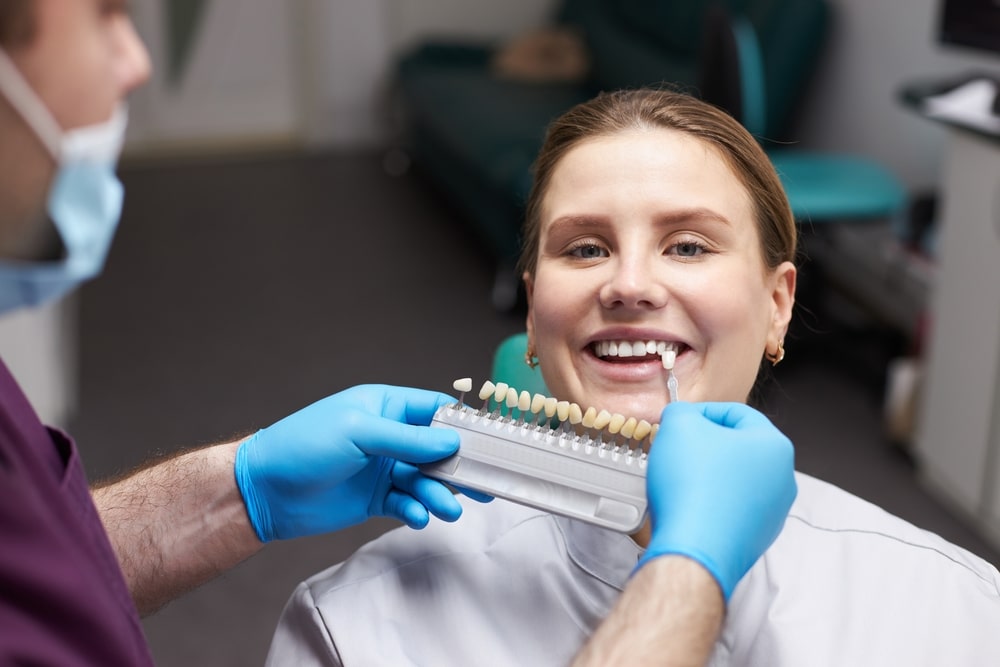 Choose between standard & prepless veneers
Your new smile will look completely natural
See stunning results in as few as two visits
Show Off a Perfect Smile With Dental Veneers in Vacaville
If you've ever wondered why it seems that celebrities have perfect teeth, it's because many of them have veneers. Our dental veneers in Vacaville can give you the same dream smile that you see in magazines and celebrity Instagram accounts. You will:
Enjoy your beautiful smile that lasts for years, if not decades
Benefit from a versatile option that can fix the flaws you've been trying to hide, including chips, stains, gaps, and cracks
Improve your self-esteem and overall appearance
Look more youthful and confident
Experience a solution that is less invasive than crowns
Get started on your new smile by calling 707-607-8063 for an appointment.
Beautify Your Grin With Veneers
It's time to stop hiding your smile! This versatile cosmetic option can cover up flaws including chips, cracks, stubborn stains, and uneven teeth. This means no more covering your mouth when you laugh or showing off a closed-lip smile. You can choose from one of the following types:
eMax or Empress® veneers – These are standard veneers that require minimal preparation. We'll remove just a bit of your tooth enamel to make room for your veneers. When applied to your teeth, they can modify the size, shape, and color of your teeth. In just two appointments, you'll have a sparkling smile!
Prepless Veneers – While they aren't as long-lasting as standard veneers, prepless veneers don't require any enamel to be removed from teeth. They still hide your dental imperfections and give you a beautiful smile.
While you won't feel any discomfort during the procedure, we do offer sedation through laughing gas to help you relax. You can also take advantage of pillows, blankets, and headphones so you feel right at home.
If you have more than one smile flaw you'd like to hide, you may want to consider a complete smile makeover. We'll work with you on an individual treatment plan that includes several cosmetic enhancements such as teeth whitening, gum reshaping, orthodontics, and more.
Don't wait one more day to get the smile you've always wanted! For dental veneers in Vacaville, call 707-607-8063 for an appointment or schedule online.