Gum Reshaping / Gummy Smile Treatment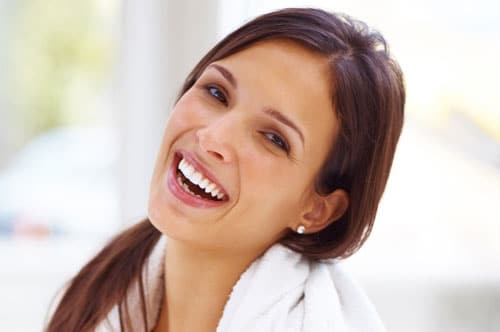 Receive precise outcomes with laser treatment
Achieve a better balance between teeth & gums
Make gum treatment part of your smile makeover
Change Your Smile With Gum Reshaping in Vacaville
For your smile to look its best, people need to be able to see your teeth. If your gums overpower them, you could benefit from gum reshaping in Vacaville, CA. If your smile is too "gummy" for your taste, our cosmetic treatment will:
Make your teeth more visible
Improve your confidence in your smile
Make it easier to receive other cosmetic treatments like veneers
Discover how a gummy smile treatment could be good for you. Call today at 707-607-8063 to make an appointment at the Center for Contemporary Dentistry.
A Laser Keeps Your Gummy Smile Treatment Quick & Comfortable
We use laser dentistry to remove excess gum tissue. Narrow beams of light penetrate the tissue. This effectively vaporizes the targeted tissue to correct cosmetic flaws. It's fast and comfortable. Your recovery is also shorter and easier than with older techniques.
Without your gums  dominating your smile, you want your teeth to look their best as well. That's why we often do this treatment as part of a smile makeover along with one or more of our other services:
Dental Veneers – Conceal a variety of problems and create a stunning smile with veneers.
Dental Bonding – As a cost-effective alternative to veneers, choose between conventional bonding and the innovative Bioclear process.
Teeth Whitening – When your teeth are more visible, let them shine by removing stains with professional whitening.
Orthodontics – Straighten your teeth by getting either ClearCorrect or Invisalign aligners. There's no bulky metal in your mouth!
No matter which treatments you receive, you can relax with a pillow, blanket, and headphones for listening to music. You also have the option of receiving laughing gas to soothe your nerves.
Give yourself the best opportunity to make a good first impression! Create a confident smile with gum reshaping in Vacaville, CA.  Call the Center for Contemporary Dentistry at 707-607-8063 to make your next appointment or schedule online.