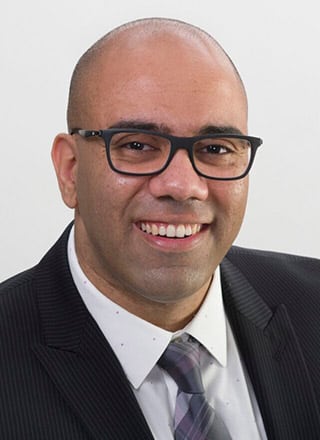 Born in Germany and raised between the USA and Egypt, Dr. Amro has enjoyed an unparalleled wealth of experiences. He earned his DDS degree from the University of the Pacific School of Dentistry, one of the most prestigious dental schools in the country. He also has over ten years of experience in the dental field, with a special interest in endodontics.
Dr. Amro is an adjunct faculty member teaching at the University of the Pacific School of Dentistry and is a member of the dental school's Alumni Association Board. He has held multiple leadership positions with the California Dental Association and the local dental society. He is a board manager of CDA Presents, one of the biggest dental conventions in the country. Dr. Amro also serves as a Delegate of California at the American Dental Association House of Delegates.
He is committed to providing the highest levels of care to his patients through gentle and compassionate dentistry. He pursues ongoing education opportunities and stays up-to-date with recent dental innovations and techniques. He is passionate about giving back to the community and volunteering in community healthcare projects.
Coming from a family of medical and dental professionals, he is privileged to provide tailored and personalized care to his patients to improve their oral health and overall quality of life. During his free time, Dr. Amro enjoys traveling, hiking, spending time with family, and reading books.